All Foreign Passport Holders/Entities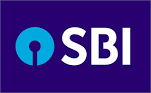 STATE BANK OF INDIA BANK ACCOUNT
Name of Beneficiary Account: Sukarya
Type of account: Savings Account
Account Number: 39769069357
Name of Bank: State Bank of India
Branch: New Delhi Main Branch, 11, Sansad Marg, New Delhi-110001
Swift Code: SBININBB104
MICR Code: 110002001
IFSC Code: SBIN0000691
By Cheque/Draft
Cheques / Bank Drafts / should be in favor of: "SUKARYA" payable at Delhi – India.
Mailing Address:
Sukarya
E-Block, Sushant Lok –I,
Near Paras Hospital,
Next to Plot no. 253, Block E
Gurugram 122002
Telephone: +91-124-4114251, +91-124-4114253
Other ways to donate
We require PAN card details for all donations of Rs 20,000 and above.
For receipt, please send your name, amount, email ID, telephonenumber and address to donate@sukarya.org with date and mode of transfer, transfer code/cheque number.
As per Indian Tax Laws, it is mandatory to have full name and address of a contributor else its treated as anonymous and is subject to taxation.
In case you have a foreign address, we will need a copy of your passport as advised by the Foreign Contribution Regulation Act, 2010.
All Indian contributions made to Sukarya are eligible for tax deduction of 50% u/s 80G of the Income Tax Act 1961.
For any queries, write to us on donate@sukarya.org  or call on 0124-4114251 or 9999918517
Sukarya is a trust.
Financial Details
Permanent Account Number: AADTS6393M
80G Registration Number: DIT (E) 2008-2009/S-2784/790 Dated: 04/06/2008
We are registered under FCRA Regulation Act, 2010 and we can accept International donations.
FCRA Registration Number231660689