Stories of Change
Education on Wheels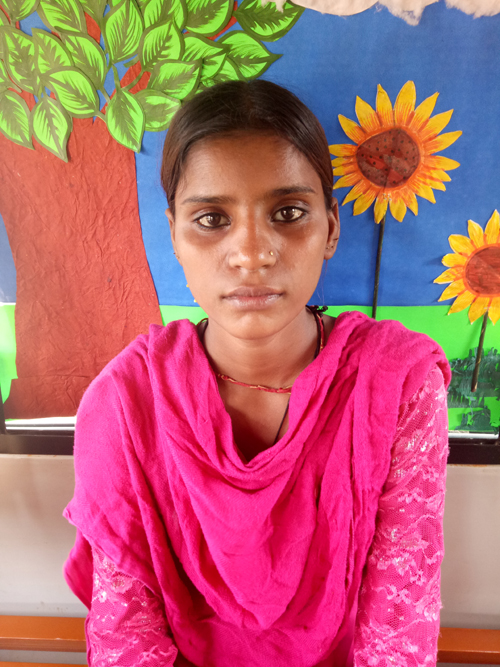 Sanjana
Sanjana resides in Nalapar with her parents and three siblings. Her family migrated from rural Punjab to Delhi in search of better job opportunities. However, their monthly income remained stagnant at a mere Rs 6,000 a month.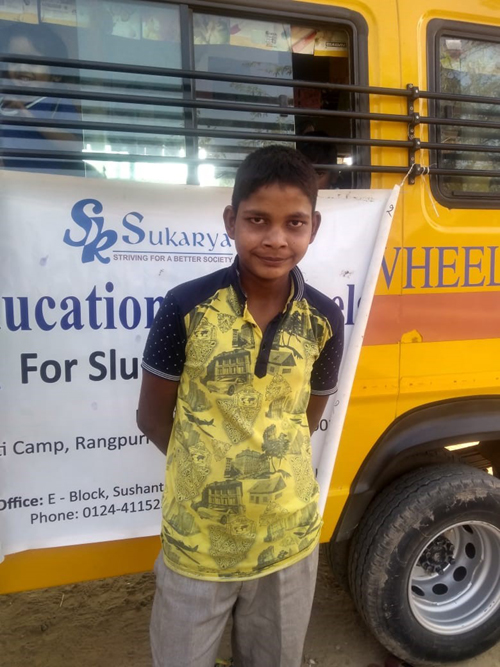 Arjun
13-yeare old Arjun, lives in Hoti camp slum community, in Delhi, with his uncle and aunt. During one of the field visits to Hoti camp, he was found in a dirty and unhygienic state. In the initial interaction which the EOW teachers had, they saw he was easily intimidated and unresponsive.
Habeebul
Before Sukarya's Education on Wheels (EOW) entered this slum pocket in Delhi's South West hub, there were many young children like 7-year old Habeebul who roamed around the area, helping their parents sift through garbage piles looking for food and scrap material.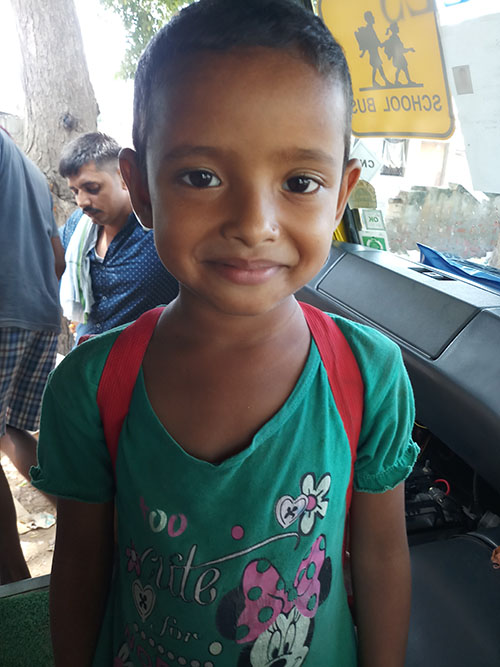 Ajji
Ajji, a five year-old girl lives in Delhi's Tarachand slum colony. She is a regular attendee at Sukarya's Education on Wheels (EOW) school. Bubbly and always with a smile on her face, it is hard to tell she has to shoulder heavy domestic burden.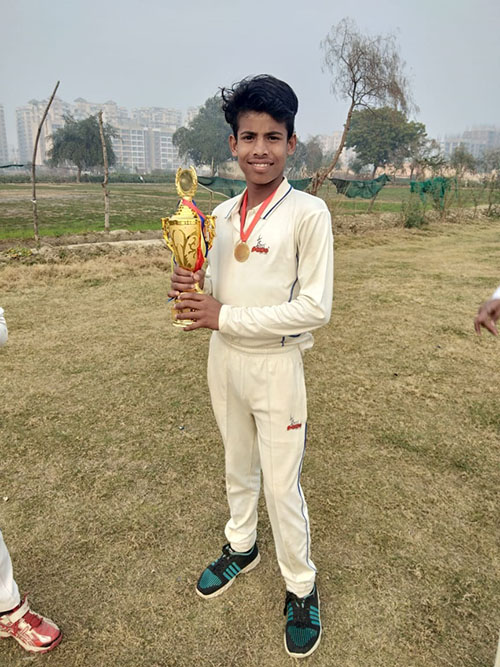 Basheer
When the Education on Wheels project team explored one of the odd slums located in Sector 57, Gurugram, there were many out-of-school children who had their own different aspirations. Their dreams ranged from becoming a teacher to a doctor, scientist and dancer.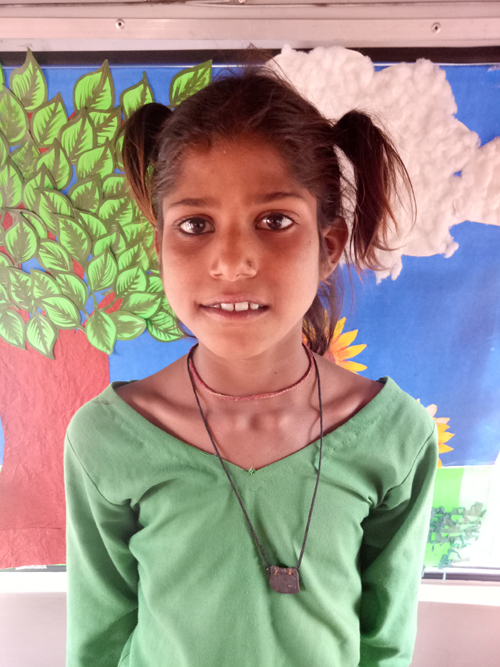 Kajri
Kajri is a 10-year old girl who migrated with her family from Punjab and had no choice but to discontinue schooling. When she came to Delhi, her family started living in Nalapar slums. Owing to the distance of the nearest school from their hutment, she was unable to take admission.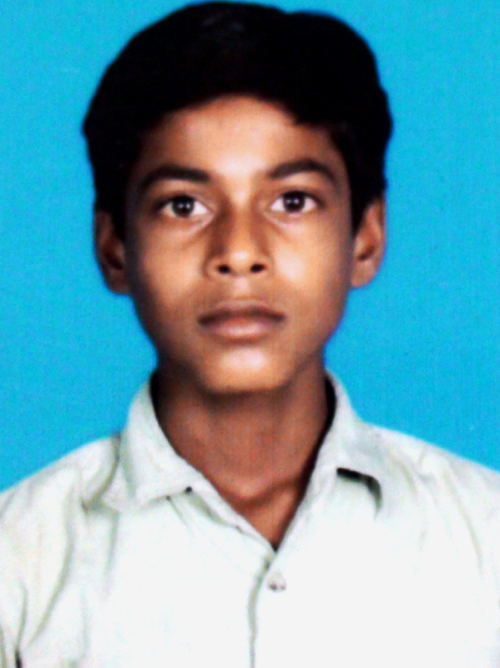 Hasan
Hasan, is without doubt a rising star. He lives with his parents and younger sister in one of the sprawling urban slums of Gurugram. He is an alert and attentive boy and his curious and eager temperament make the class more interesting.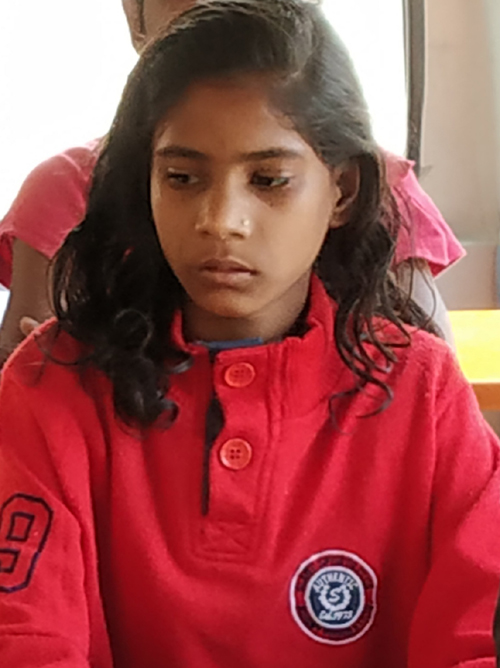 Anjali
Anjali lives in Rangpuri slum pocket in Delhi with her parents and three siblings. The family hails from Bihar and migrated to Delhi in search of better livelihood options. Earlier, she could not go to school due to multiple reasons – distance, low family income……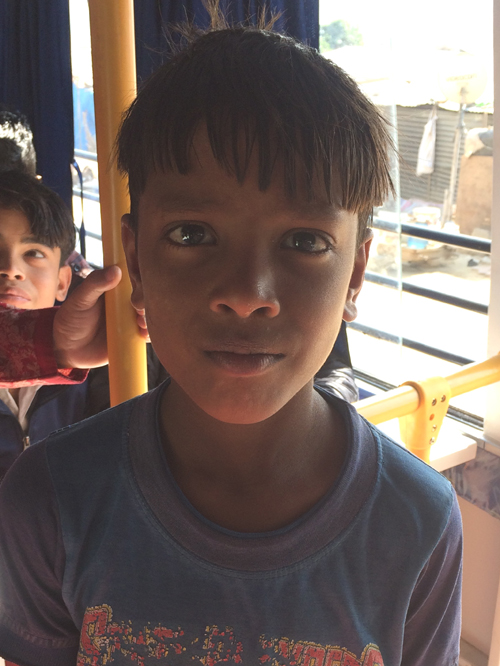 Rahul
Rahul is a nine-year old who lives in the slums of Delhi, India's capital city. He looks out to the towering buildings around him that house people with big cars and pots of money. He often imagines playing with their children. He also wonders why education……