Sukarya was founded by Ms Meera Satpahty who is presently its Chairperson.  It is governed by a Board of Trustees and an Advisory Council (India & USA) that comprises eminent personalities representing civil society, government, and development sector. They work closely with the Board of Trustees and meet every quarter.
Meera Satpathy, Founder and Chairperson
Sukarya was born out of the vision of a single person, Meera Satpathy. As the principal visionary of Sukarya, she has been the main force behind the efforts, galvanising the organisation and steering each of its activities and projects.
As Founder and Managing Director of Pearl Advertising Agency, she spent many years in Delhi witnessing challenges that people living in slums around the city faced, especially with respect to accessing basic health care services. That people were denied their basic right to good health, only because they did not have the means to access it was completely unacceptable to her. She decided to immerse herself in doing her bit to change this reality. Along with the support of a few friends she set up Sukarya with the goal of empowering those living in the slums and villages of Delhi and Haryana and helping them access quality health services.
Sukarya today has grown organically, both in terms of projects and number of beneficiaries and more importantly in its vision and ability to mobilise entire communities to become part of the very change that they envision for themselves. Sukarya therefore is not merely a developmental organisation focusing on health, but an empowerment organisation that raises awareness and gives people the tools to enable them to demand better services and adopt simple methods to improve their well being, thereby building a better society.
As Founder and Chairperson, Meera has been instrumental in transforming Sukarya as an organisation that started out by conducting health camps for the underprivileged to a professionally run and managed organisation undertaking multiple interventions in the areas of maternal and child health, basic health care and economic empowerment of women. She continues to provide strategic guidance and spearhead all that Sukarya does and stands for.
Board of Trustees

Renu Sood

Renu is an HR professional who has her own recruitment firm which she founded 26 years ago. Her expertise lies in the apparel/garment industry. She has been associated with Sukarya ever since she started working as a Volunteer in the year 1998. She has since been closely associated with projects on health, women empowerment, skill development, human resource, and fundraising. She was appointed Trustee in 2013. Presently she looks after the HR & Recruitment functions in Sukarya along with other responsibilities.
Pushpa Indernath

Pushpa Indernath has more than four decades of experience as an educationist and social activist. She is the founder member of the NGO, Sankalp Welfare Society. She has been associated with Sukarya since the year 2003.  She is deeply committed to empowering women and the welfare of underprivileged children living in slum areas.
Devinder Singh Kataria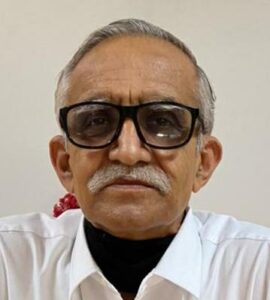 A retired Army officer and entrepreneur joined hands with Sukarya's endeavours since 2000. He has been part of Maternal Child Health Nutrition, slum education, and women empowerment projects from the beginning. He holds the spice and cereal processing unit under the women empowerment program close to his heart. He envisions a society where women have equal opportunities and rights to life's basics such as education and employment. At present, he is involved in looking into the administrative growth at Sukarya.
Advisory Council
Members of the Sukarya Advisory Council, India:

Dr. C. B. Satpathy, IPS (Retd.) Director General UP Police (Chief Adviser)

Dr. AashaKapur Mehta, Former Professor of Economics, Indian Institute of Public Administration, New Delhi

Dr. Manjula Krishnan, IES (Retd.), Member Secretary of High Level Committee on Status of Women and former Principal Adviser, Ministry of Commerce and Industry
Radha Bhatia (Chairperson, Bird Group)
Ankur Bhatia (Executive Director, Bird Group)
Gaurav Bhatia (Executive Director, Bird Group)