Since 1998, Sukarya has been saving precious lives by improving the emotional and physical state of women and children on a daily basis. We have recorded countless successes and milestones and yet, we find there is still so much more to do. The support and encouragement of our donors have provided us the strength to carry on. Also, it has given a lot of energy and momentum to our projects, helping us reach out to more people.
You can partner with us in our work and be instrumental in making a difference. Every effort is worthwhile, and every Rupee is precious.  Sukarya relies completely on voluntary contributions from foundations, corporations, and individuals like you. Be generous.

Donate Now
We all have causes that are dear to our heart. Educating a girl child. Ensuring no pregnant women and infant lose their lives due to lack of access to healthcare and nutrition. Reducing nutritional deficiencies among growing adolescents. Giving school dropouts a second chance at education. Fulfilling the dreams of a child who has never been to school but wants to.
Join us in our endeavour to make marginalised communities healthier and better equipped to deal with life's adversities. Donate to any of our projects or simply to Sukarya, knowing that every penny that you donate will be used to further these goals.


IN-Kind and Stock Donations
IN-KIND DONATIONS
If you are interested in making an in-kind donation (sanitation kits, professional services, laptops, tablets, computers, school supplies, etc.), please contact us ahead of time to plan. For more information, please contact at Sukarya@Sukarya.org.
STOCK DONATIONS
When you give to Sukarya through a stock transfer or mandatory distribution from your Retirement or Investment Portfolio, you are enabling us to meet the needs of the communities we serve. It may also be a tax-efficient way to give — please seek advice from your financial consultant or tax advisor.
Before making arrangements for the transfer of shares, please inform our development office so we can properly acknowledge and record your gift by emailing us at Sukarya@Sukarya.org or by calling us at 9999918517.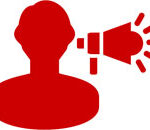 Current Campaigns
SUKARYA COVID-19 RELIEF DRIVE
Help support Sukarya Covid-19 relief efforts for our slum communities in Delhi/Haryana in dire need of food, hygiene kits and other essentials
The Covid -19 lockdown for the last do many months and the loss of livelihood amidst social distancing rules have disproportionately affected our slum communities – migrant workers, daily wage-earners, the urban poor, and other vulnerable groups of women & children in tens of thousands. Hunger, lack of sanitary kits and loss of income to buy essentials have left most or all of them helpless.

GIVE HER A VOICE CAMPAIGN
The goal is to raise $200,000 for educating and empowering adolescent girls (10-19 years) on reproductive sexual health issues, their rights and building their knowledge and awareness on gender justice; family life while helping to develop in them, the qualities, capacities and attitudes on which successful life depends.

Planned Giving
You can establish a legacy for our community at any age by making Sukarya part of your estate plans. A bequest to Sukarya in your will brings tax savings since your estate is entitled to an estate tax charitable deduction for the full value of the bequest.
Donors can also leave an unrestricted or restricted bequest of cash or property to Sukarya. An unrestricted bequest allows Sukarya to use it where the need is greatest. A restricted bequest designates its use for a program.
Your bequest may take any of several forms. Here are some examples, with appropriate wording:
A general bequest is for a certain Rupees amount of property, usually cash: "I give to Sukarya, or any successor organization thereto, the sum of Rs.…."

Specific bequest directs Sukarya to receive a specific piece of property: "I give…500 shares of XYZ stock…."

Residual bequest designates all or a portion of whatever remains after all debts, taxes, expenses and other bequests have been paid: "I give…fifty percent (50%) of the rest, residue and remainder of my estate…."

Contingent bequest takes effect only under certain conditions: "In the event my spouse does not survive me, I give…the sum of…."
We also encourage all individuals interested in naming Sukarya in their wills to consult an attorney. For more information, please call 9999918517 or email at Sukarya@Sukarya.org