by Huda Giddens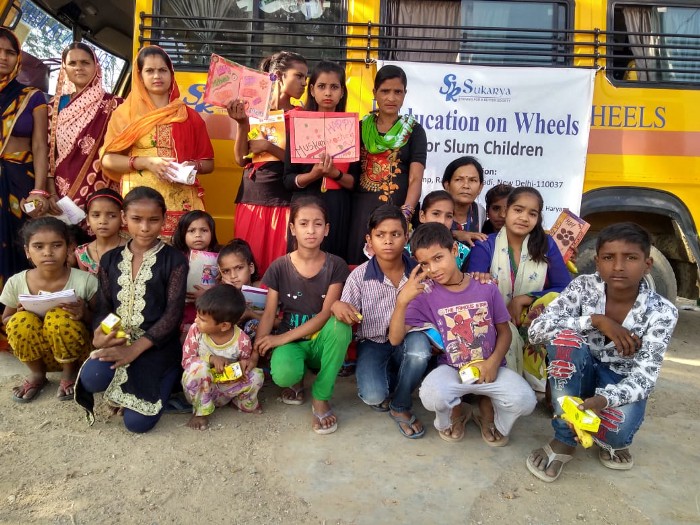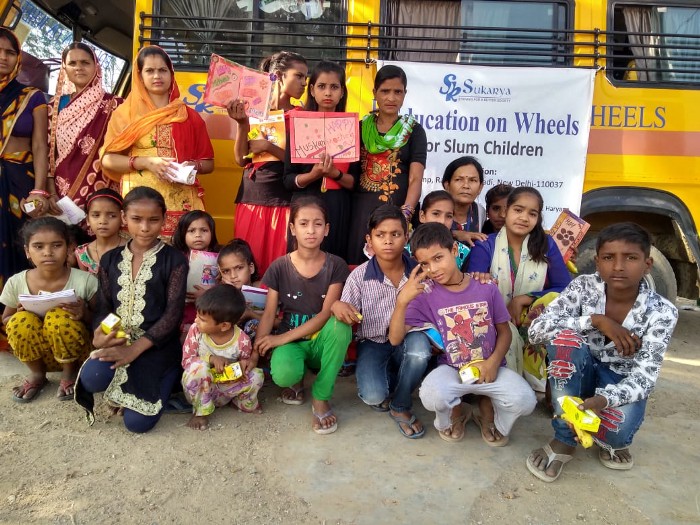 When I founded my school, the Giddens School in Seattle, I was sure of one thing, among many — that every teacher in the School would visit the home of each child who was enrolled in his/her classroom, BEFORE school started in the Fall. This stemmed from a deep conviction that each child is important, and needed to feel noticed, appreciated, and valued by the School. And to make this statement clear and strong, to both the child and the family, the School's first connection would be — and still is — in the home.
Education on Wheels does just that. Here, Sukarya has provided well-equipped classrooms on wheels, that go out to the children and families of the slums of Delhi and surrounding towns.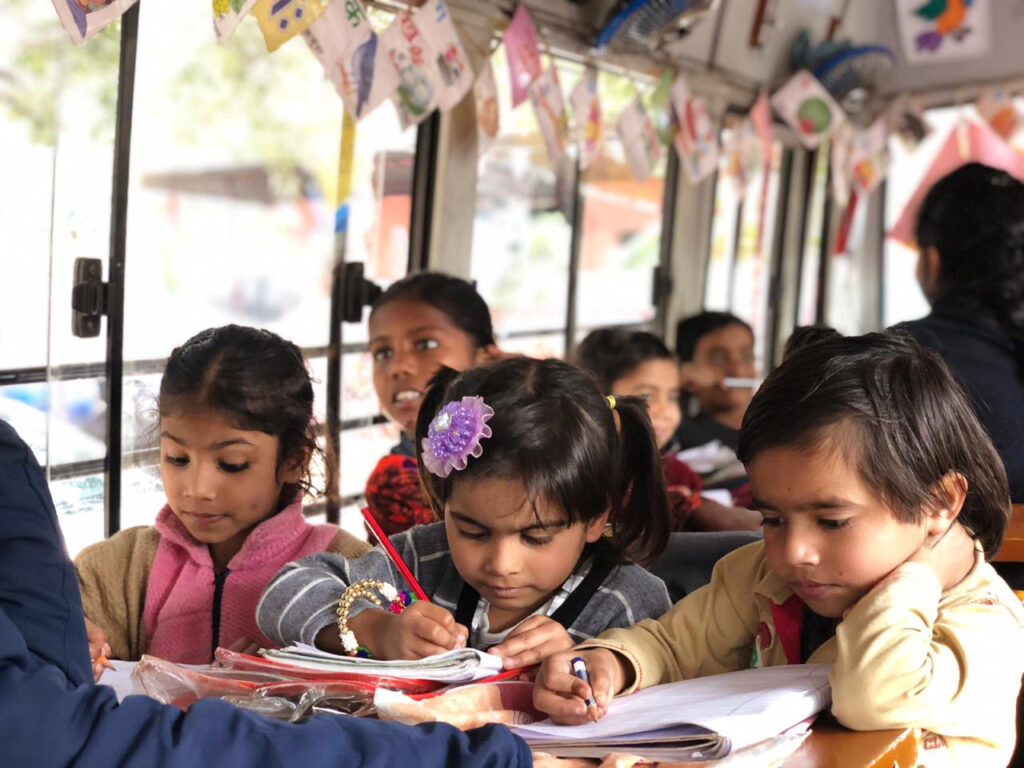 What a deep, intrinsic statement that makes to the families and children of those slums. Education is coming to us!! In the deepest sense, every child, and every family, feels valued, important, and worthy of attention — in this case, educational attention — that would pull them out of their immediate predicament. In my wildest dreams, I wish this to be the case for every child and family of all the slums in India — and elsewhere in the world.
Apart from the value that Education on Wheels has for slum children and their families, I believe that every Indian family would applaud this effort as a means to give children a start in education, that steers them into regular schools. Why not? Is it too much to ask that Indian children be given a chance in life? And who knows? Perhaps a famous person will emerge as an example for a better India.
Education on Wheels must be supported fully, and encouraged to grow further. The message is clear: Families, and especially children, of the slums are IMPORTANT. Education is coming to them.
This program is too valuable to ignore. It MUST be fully funded and continued. With your help, we can do it.
(Huda Giddens is the current Vice President of the board for Sukarya USA).