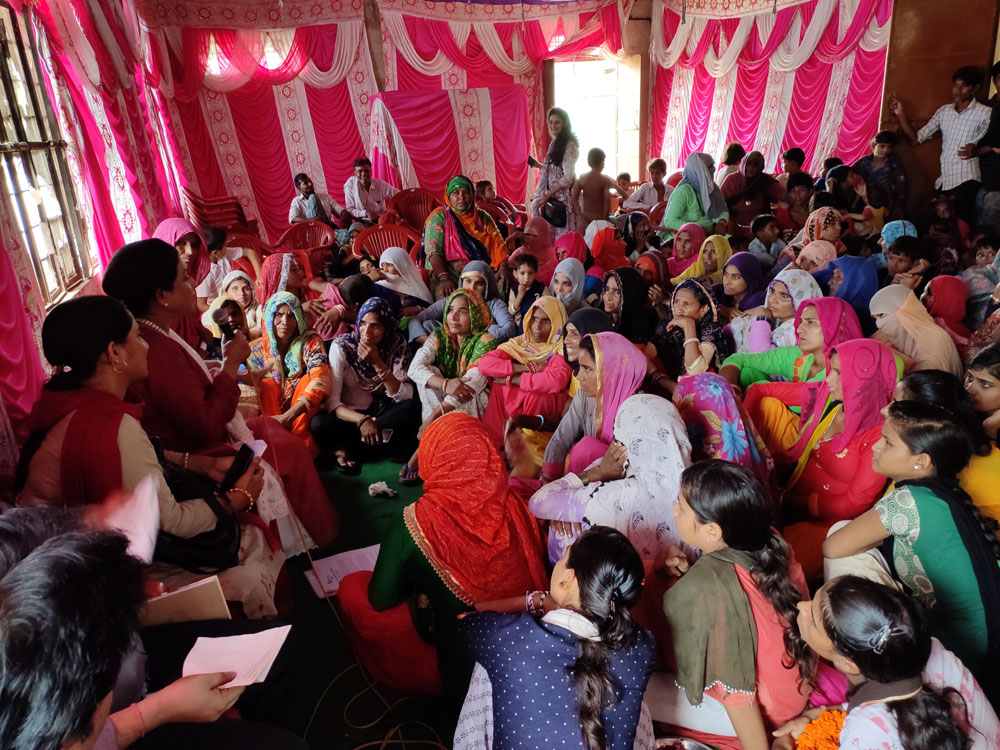 30 July 2019 was a "Meet and Greet" day at village Rupabas of Tijara block in Alwar District of the State of Rajasthan. After almost three hours of driving and crossing many townships and villages in between, we reached this village of the Mewat region of Rajsthan with a mission in our hearts.
The special program Rural Community Health Action (RCHA) Programme – for the control and prevention of anemia and malnutrition is supposed to be implemented in 30 villages of this region and 30 villages of Nuh block in Nuh District of Haryana.
Men and women, children, mothers, and grandmothers were there to meet and greet us. The Block Development Officer (BDO), Panchayati Raj Officer (PRO), ICDS officials, Medical Officer In Charge (MIOC), front-line health workers of the state government, school teachers, Panch and Sarpanch (village leaders) were also there to interact with us and exchange their views with us. Probably all of them were there together after a long time for such an occasion. They were happy to receive the basic information from us as they knew it was critical and important for them to be aware of the same.
What a day it was!! I want to congratulate my hard working and committed colleagues for the success of this event in a remote village.
— Meera Satpathy, Chairperson Sukarya