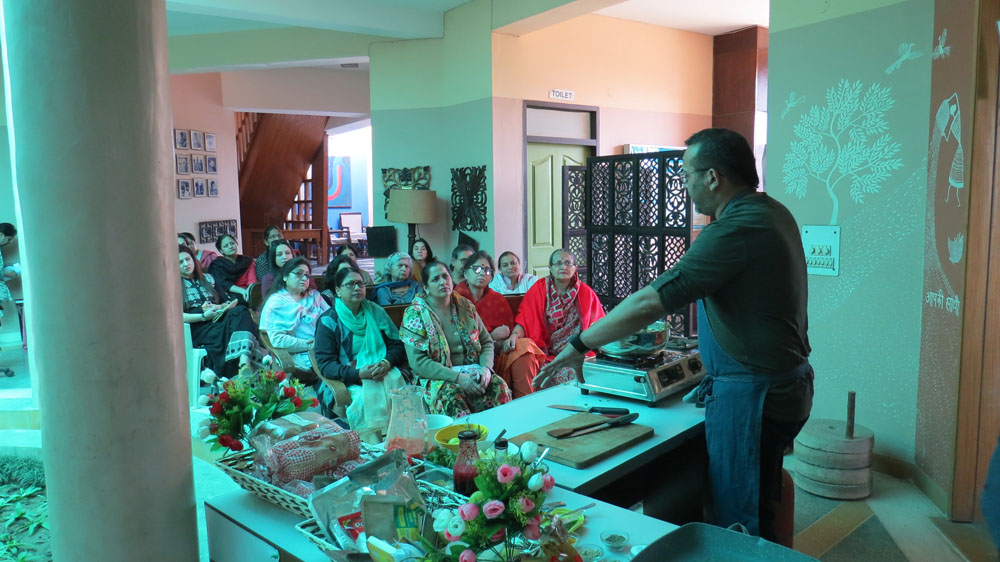 This was 2nd in the series of a Pop-up Live Counter Cooking Demo by Chef Chetan Spall.
Some old recipes with a new twist were presented. Health isn't overrated anymore and the most minute of contributions in moving towards healthy eating is an achievement.
Staying true to the theme, platters were green friendly. Some of the dishes included Pao Bhaji, Hare Bhare Kebab's with Beetroot Chutney and many more.
Voila. Health first – always!!