Sukarya is pleased to appoint Miss World America Shree Saini as its Global Ambassador of Change.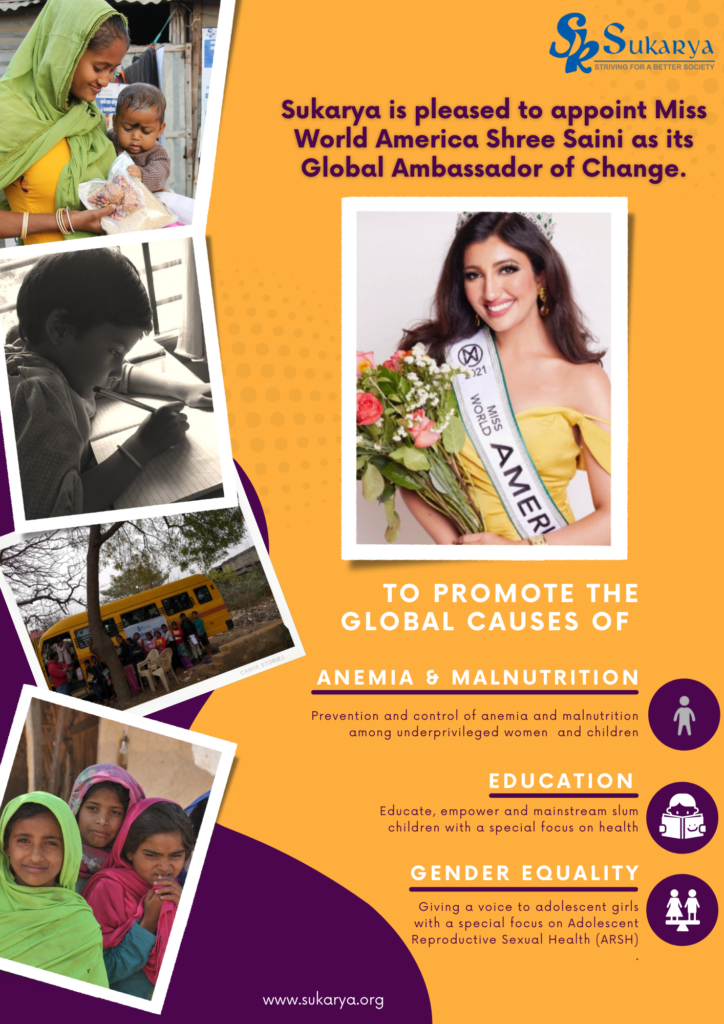 Message from Meera Satpathy, Chairperson Sukarya
'Sukarya' is so proud of Shree Saini as Miss World America 2021. You are a woman of substance, and you represent so many of us Globally. Thank you very much for being the Global Ambassador of Sukarya, for you will be able to bring in the changes for the underprivileged women and children of our country. You will be the change maker of our society.
'Sukarya' will always treasure this association with you. Best of luck for the Miss World title on December 16, 2021.