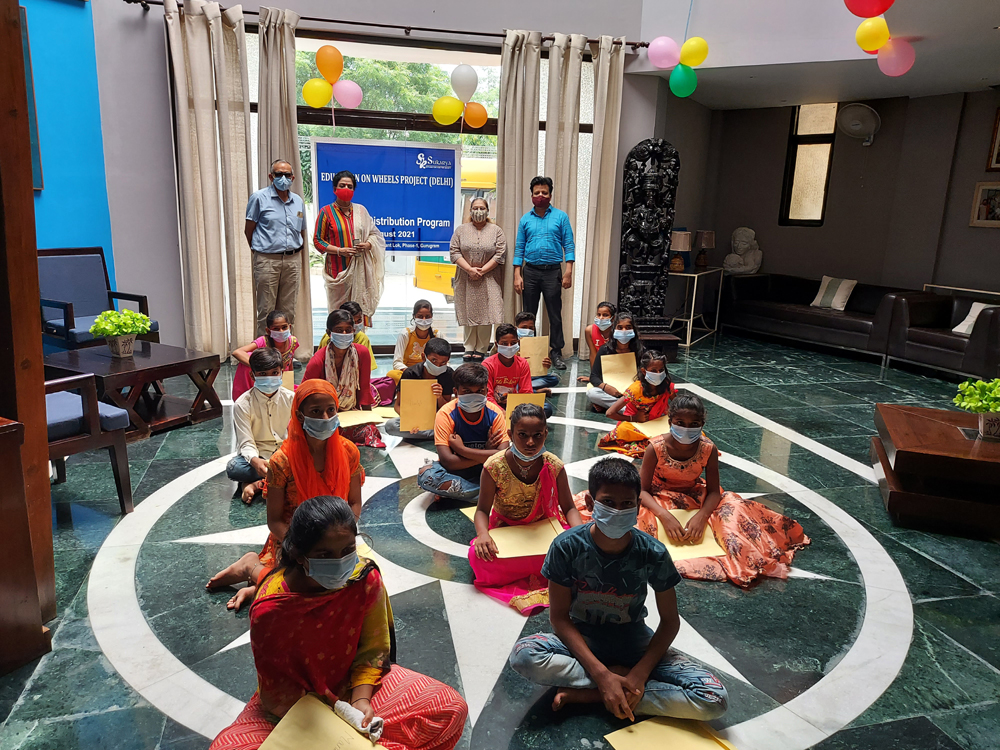 On 7 August 2021 certificates were awarded to students of 'Education on Wheels', Delhi who have cleared the Open Basic Education (OBE) Exam conducted by NIOS. They passed their examinations successfully and got these certificates. Now they are ready to join regular schools. The students were overwhelmed with joy. More than them, Sukarya 's team was overjoyed and felt triumphant. Indeed, to be able to give the certificates to the slum children who had never been to school or to the children who could not study earlier is no less than a conquest. Congratulations to the team and the students for passing with flying colours.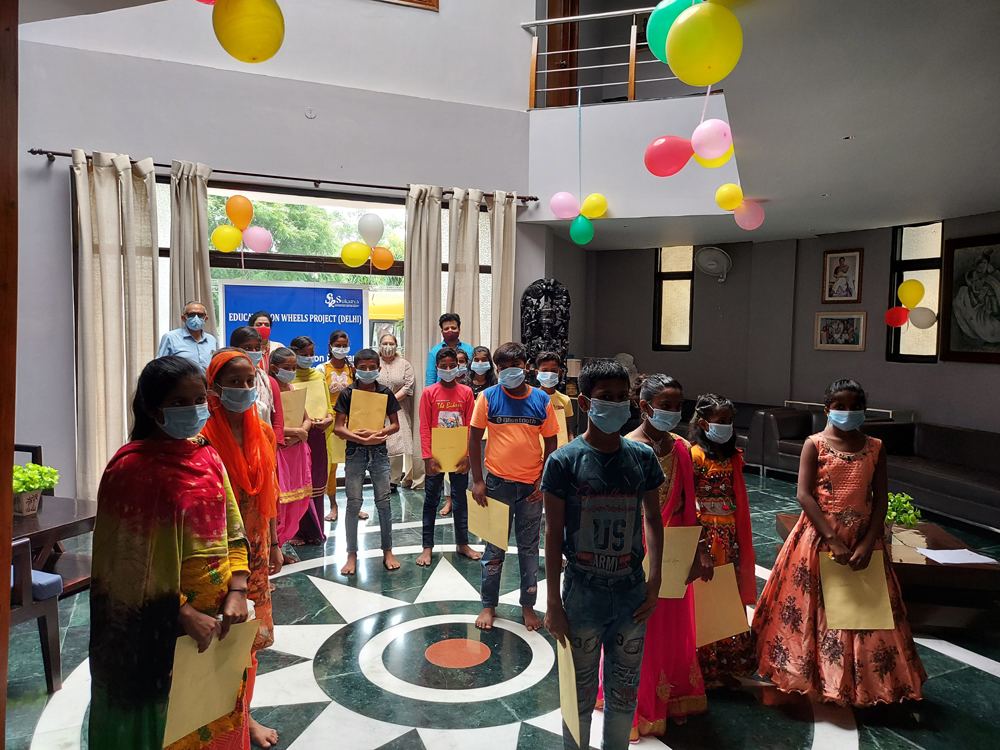 On this joyous day the trustees Ms. Meera Satpathy, Ms. Renu Sood and Mr. D. S. Kataria were present. Ms. Meera Satpathy Chairperson distributed the certificates and congratulated the successful students and their parents.
We are proud of this achievement because each year's achievement is like a personal emotional journey for each member of the team.