The Executive Board of Sukarya USA made a virtual presentation on the Gender Equality program of Sukarya on October 24 at an event in Bellevue, WA, while celebrating Sukarya's 22nd Foundation Day. The U.S. Rep. Adam Smith (Bellevue) graced the occasion by honoring Ms. Meera Satpathy, the founder of Sukarya, at this event.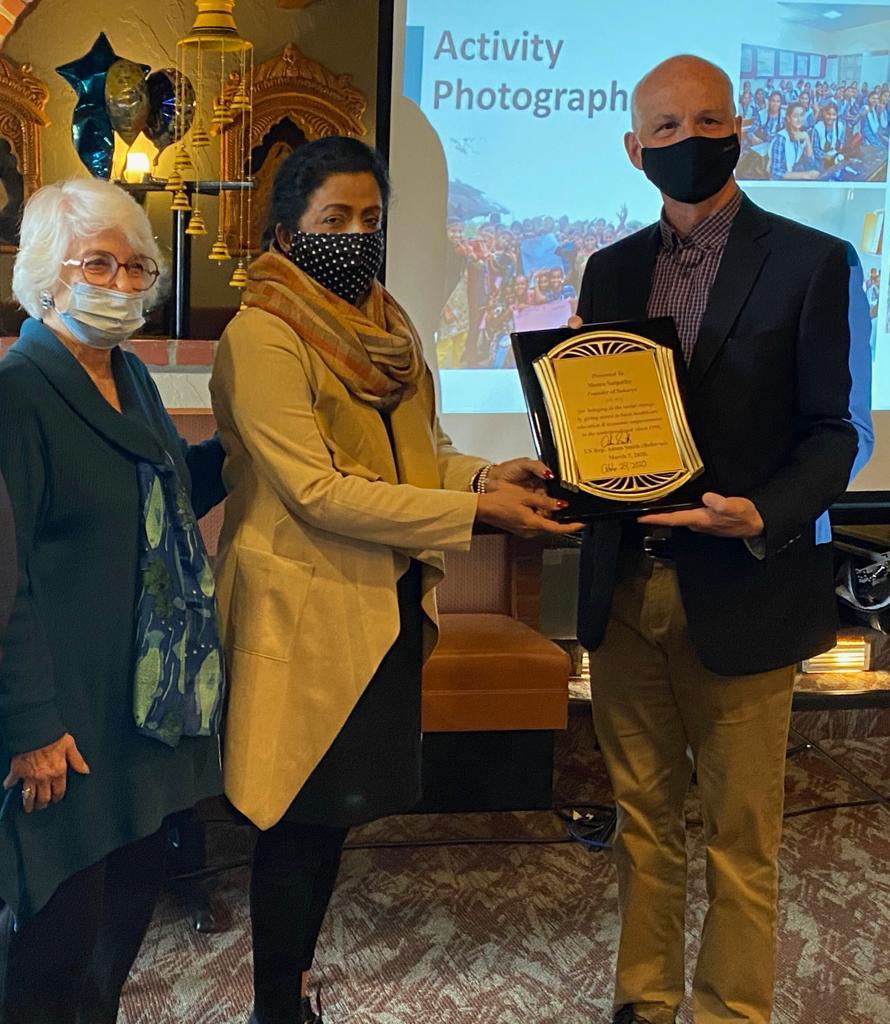 In the picture from left: Huda Giddens, President of the Sukarya USA Executive Board, Meera Satpathy and U.S. Representative Adam Smith (Dist.9, WA).
Sukarya envisions to expand the program's outreach to a higher number of underprivileged adolescent girls with an updated curriculum to give them a voice not to undermine their ability, enhance their skills, and employability.